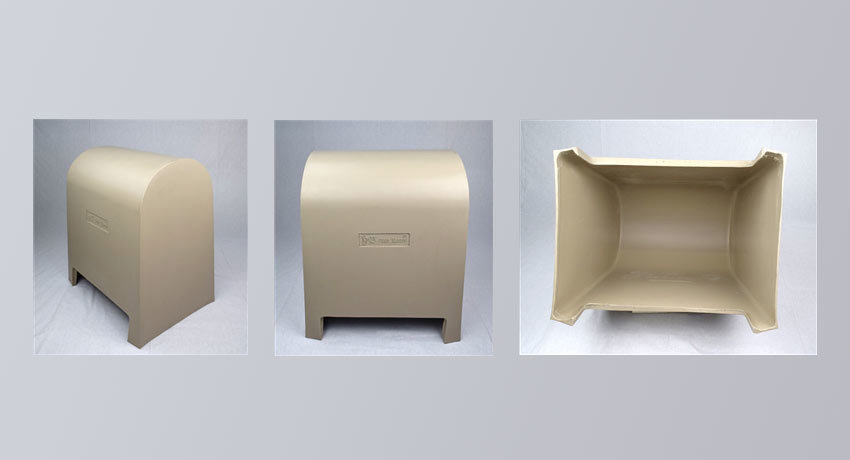 Need a pump cover? Ozzi Kleen's got you covered!
Date: 28-Oct-2015
You may not be aware but we also make things like pump covers. Protecting your electric residential water pump from the weather has never been easier with a water pump cover from Ozzi Kleen. Strong and durable, made of UV stabilised polyethylene which is ideal for the outdoors. Most pumps are water resistant not water proof and require a cover if are outside in the elements, UV (the sun) may also lessen the life of your pump and cause paint failure allowing corrosion to metal parts or cause plastic components to become brittle. An Ozzi Kleen pump cover will help prevent these issues.
We currently have a limited amount of pump covers in a variety of colours sitting in our head office. We are running these out for $59.95 each pick up from our head office at Kunda Park.
3 Years Manufactures Warranty
The covers are easily modified to your specific requirements by simply cutting the desired slots into the "easy cut" ends of the cover or the front or the back as required. Want vents? No problem, slot them in. Rather keep the rain and wind out? Leave the ends intact.
The larger size of these Ozzi Kleen pump covers allow these covers to fit over most household pumps and are tall enough to allow room for large pressure control units. Don't buy a small cover to find out that it is too small to cover both your pump and controller.
These covers have dimensions of:
540mm Wide
420mm Deep
600mm High
Weight 5KG
Let us know what colour and number of covers you need and we will let you know if we can help. If you require further information contact us.
Ask us about a water system
Find a Distributor
Back to articles