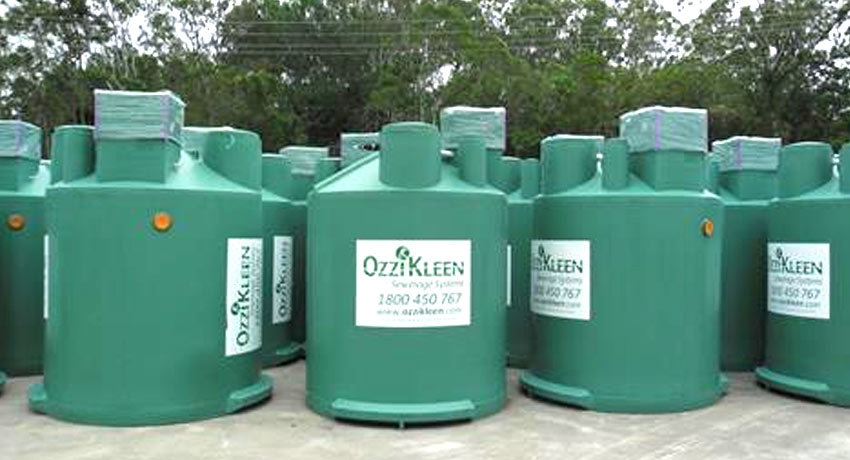 Do you need a discounted Sewage Treatment Plant
Date: 04-Jan-2016
Then order your Ozzi Kleen RP10 or RP10A STP now before 1st February 2016, minimize your outlay and beat the price rise.
Until 1st February 2016 we will continue to offer our systems at the discounted rates of $5050.00 for our RP10 systems and $5150.00 for our RP10A (advanced) systems.
All prices are ex-Factory and exclusive of GST & freight, delivery can be arranged by us or you can organize your own delivery.
If you are one of our valued Distributors or a trade customer then please contact us for your new pricing.
Almost 18 months ago we were very pleased to inform our Ozzi Kleen Customers that we were temporarily lowering the price of our RP10 & RP10A.
In July last year we increased the price of the RP10 & RP10A but still kept a temporary discount on the systems.
Until now we have held the discounted price, unfortunately, we are unable to continue to absorb increased costs associated with the manufacturing of the systems and still maintain the discount.
We have had no other option but to re-evaluate our pricing and make the appropriate increases back to its original pricing.
The good news for you is that if you have still not purchased your system yet there is still time to get your new system at the discounted rate and profit from the savings but you must act now.
Below are the current discounted and new pricing values
Effective 1st February 2016 Ozzi Kleen will increased the price of the Ozzi Kleen RP10 and RP10A.
All prices are ex-Factory and exclusive of GST & freight
Current price up till 31st Jan 2016, new price from 1st Feb 2016
Recommended Retail Price (RRP)
RP10 Discounted price $5,050.00 New price $5,350.00
RP10A (QLD Only) Discounted price $5,150.00 New price $5,450.00
Terms and Conditions
Ozzi Kleen customers who order Ozzi Kleen RP10 and or RP10A System(s) before the 1st February 2016 will be invoiced at the discounted prices as above, assuming the following terms and conditions are met:
Any existing account (which includes spare parts) must be up to date and within its terms.
If you have an account, this must be paid within your payment terms otherwise the late payment penalty will be added to the system price.
Pricing valid for RP10 & RP10A systems
No minimum or maximum order sizes apply
Terms and Conditions are subject to change without notice
Orders MUST be received before the 1st February 2016 to be eligible for the discounted price.
Please do not hesitate to contact us via the contact us via the web page, email or phone. Don't wait to order as once the 1st Feb 2016 rolls around it will be too late to get the discounted price and you will have to purchase at our competitive new pricing.
Great price, great system, why not join the over 20,000 other happy system owners that are in Australia alone?
You can't go wrong with an Australian owned, designed and made single tank, lightweight, easily installed, no fuss product with an industry leading 3 year warranty on all major electrical components and a whopping 15 years on the tank.
Don't delay, get in quick to secure yourself the only approved full aerobic market leading domestic sized system and start off the New Year on a winner, contact us now.
Ask us about a water system
Find a Distributor
Back to articles