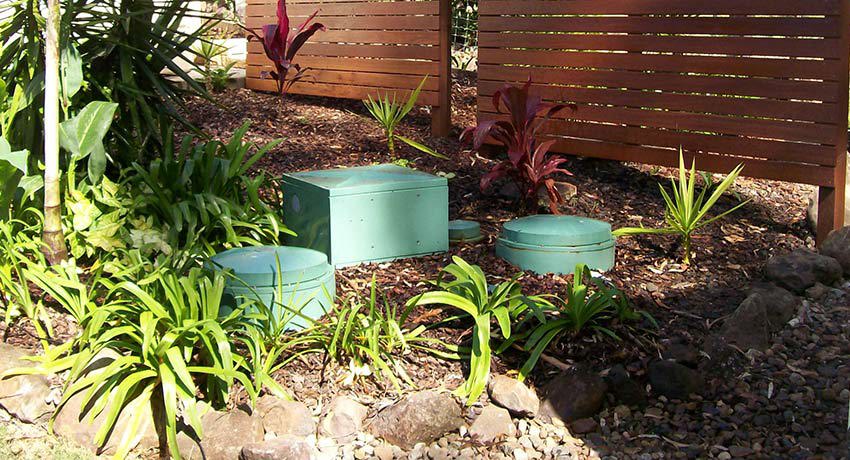 Did you need a cost effective Septic Tank? We have your solution
Date: 12-Feb-2016
If you would prefer the cheaper option for your new sewage treatment than our ever popular patented HSTP aerated Sewage Treatment Plant or are looking for a no power option to treat your waste, then a new Ozzi Kleen Septic Tank is what you have been looking for.
The new Ozzi Kleen Septic Tanks are the only 4,500L single piece Septic tanks available and are an inexpensive alternative to the old heavy concrete many section multiple ring tanks that have been used in the past when all things are considered.
These new poly septic tanks are singular one piece moulded design and do not suffer the issue of root intrusion that all concrete septic tanks can.
These tanks are also much lighter so the installation costs are reduced due to the fact the system can be delivered on a standard utility vehicle and that a large crane or crane truck is not required to install the tank, these tanks can easily be rolled into position and installed with a small machine or manual location techniques. This is important when the location of the septic is behind a house that a large machine or crane cannot easily gain access to.
These tanks can be installed in much less time than a concrete tank as there are no joins to seal no confined spaces entry issues and the tank can be used as soon as it has been installed without time waiting for bonding joining glue to dry.
There are two options available, the ST10 which is a single tank designed to treat water to primary class water or the ST10A which is a baffled tank designed to further reduce the solids from the effluent
These tanks are the perfect sized tanks to suit up to a 5 bedroom house (10 person) which is the largest underground poly tank on the market to date. (AS NZ 1546.1, septic tank for 4-6 bedroom house = 4,500litre minimum tank volume)
These tanks come standard in the colour beige but can be ordered in any Colorbond colour you like for an added $150 per system.
Prices are as follows and ex-factory including GST
Delivery can be arranged or you can organize your own pick up/delivery from our head office in Kunda Park QLD if preferred
Septic tank orders placed at the moment have approximately 1 week lead time for production
ST10 – Septic tank, single chamber. Current price
ST10A – Septic Tank, baffled. Current price
Distributors/Agents or Trade customers please contact us for your pricing.
Ask us about a water system
Find a Distributor
Back to articles